Tell us where you're going?
The app will automatically select you current location but you can manually change it to where ever you like. You can either enter the destination manually or select from the 'Recent Location' if you have made previous bookings.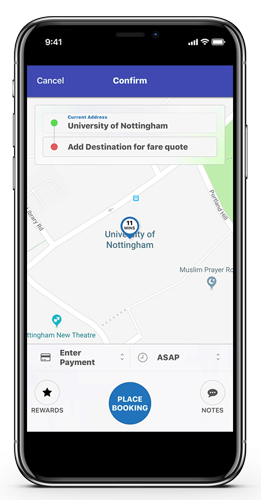 We'll show you the fare
We will then provide you a competitative fixed price which will be the fixed amount you will pay for the journey.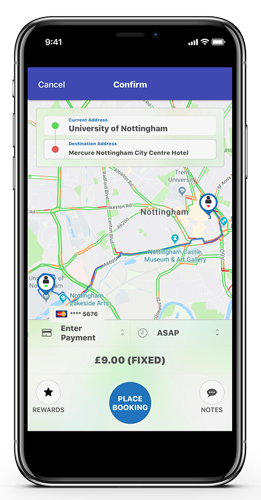 Track the arrival of your taxi
Now with the taxi booked you can sit back and wait for your driver to arrive while live tracking where about he is and knowing his ETA.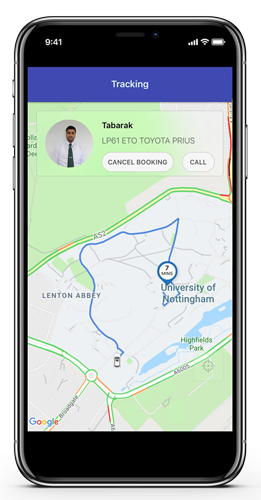 THE TAXI APP THAT PAYS YOU!
Collect rewards for every journey.